The fourth working lunch for EU Heads of Missions in London, hosted by the Bulgarian Ambassador to London, Konstantin Dimitrov, in the context of the Bulgarian Presidency of the EU Council, took place on June 11th, 2018.
The Rt Hon Sir Alan Duncan KCMG MP, Minister of State for Europe and the Americas, was the guest of honour. The event provided an opportunity to the EU ambassadors in London and the Rt Hon Sir Alan to hold an informative and frank exchange of views and information on Brexit and a number of globally relevant international issues.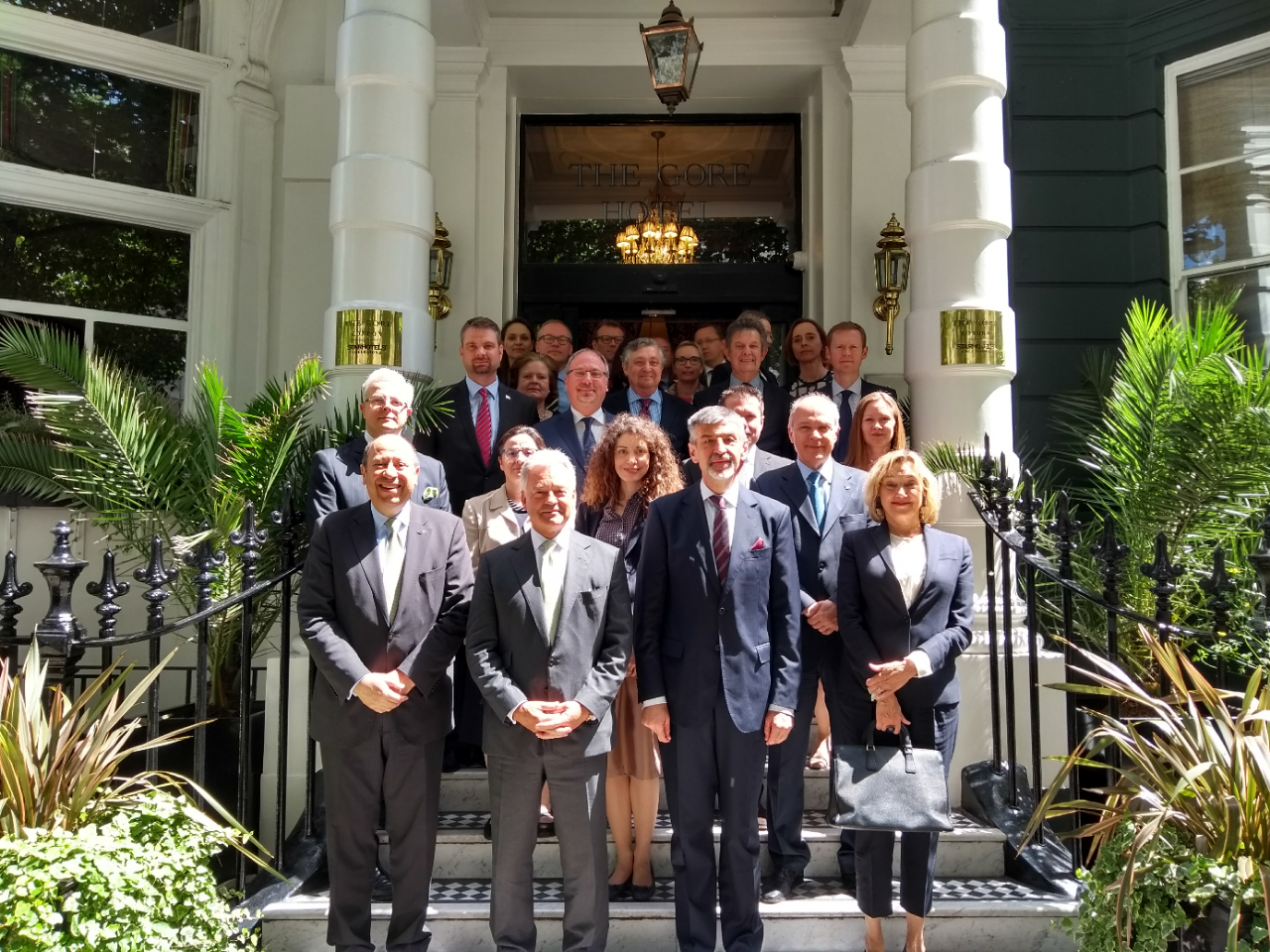 Работен обяд за ръководителите на мисии на ЕС в Лондон със заместник-министъра на външните работи сър Алан Дънкан
На 11 юни 2018 г. се проведе четвъртият работен обяд за ръководителите на мисиите на ЕС под домакинството на посланик Константин Димитров като представляващ Българското председателство на Съвета на ЕС.
Почетен гост бе сър Алан Дънкан, заместник-министър на външните работи с ресор Европа и Америка. Събитието предостави възможност за провеждането на открита и информативна размяна на виждания и информация по Брекзит и други глобално значими международни теми.